DIRECTOR'S DESK
Established in 1991 by Late Shri Krishan Lal Arora and Shri Sameer Arora The GranDreams group delivers comfort, luxury and elegance in the world of traditional banqueting facilities. Adding a youthful touch to the traditional vision of Late Shri K.L Arora, the GranDreams group continuously strives to deliver exquisite events with everlasting memories. Having over 4 lavish banquets in the hub of New Delhi, we provide a plethora of services to our esteemed patrons.

Mission & Vision

Founder Chairman & MD, Mr. Sameer Arora entered the industry with a small bakery concept. A visionary & true culinary expert, he soon ventured into the field of Luxury weddings & hospitality in Delhi, which has now shaped up into one of the largest and most exclusive banqueting chains in Delhi.

With a history of flawless hospitality, GranDreams is now one of the finest hospitality groups in Delhi providing utmost exclusivity with food play, unique floral and decoration ideas, extraordinary entertainment & more.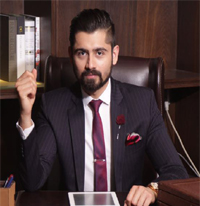 Growing up in the hospitality industry, CEO & ED, Mr. Rahul Arora caters to the needs of each client with utmost satisfaction. He quotes, "Our expertise lies in understanding the emotional quotient & importance behind each event. Furthermore, our end to end facilities & immaculate execution in décor ideas, events, catering, and boutique bartending elevate each event leaving our bride and grooms engaged throughout the process".